To start the build I first made foam cores for all the complex sections such as chain-stay and seatstay bridges, which I used to mold the carbon around. For the main tubes I molded them around PVC drainage pipe using the method described
here
. For each section I just used 1-2 layers of carbon as the aim was just to make pieces the correct shape, as I would be adding the strength later once the pieces were assembled.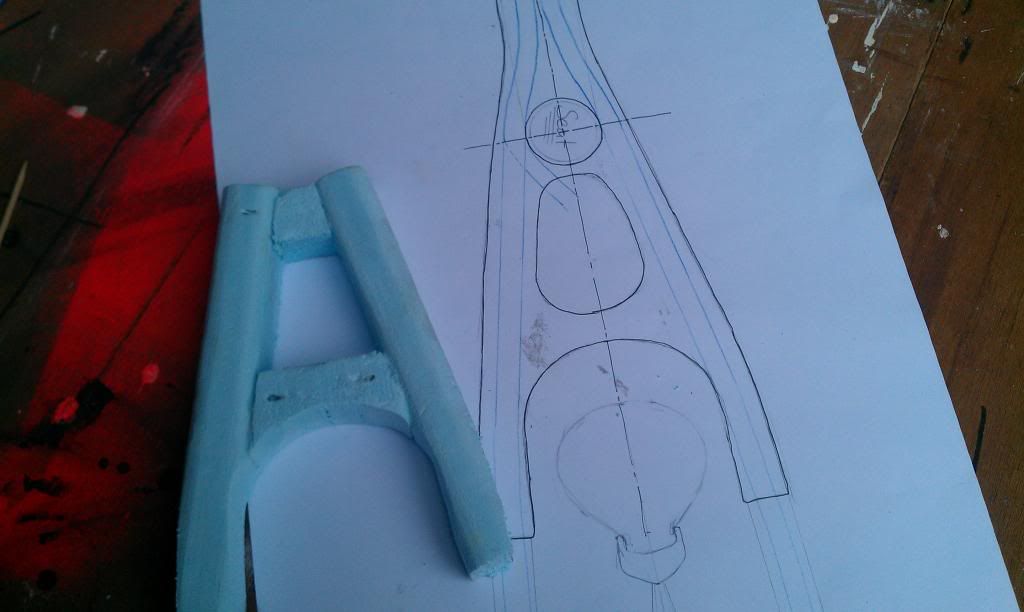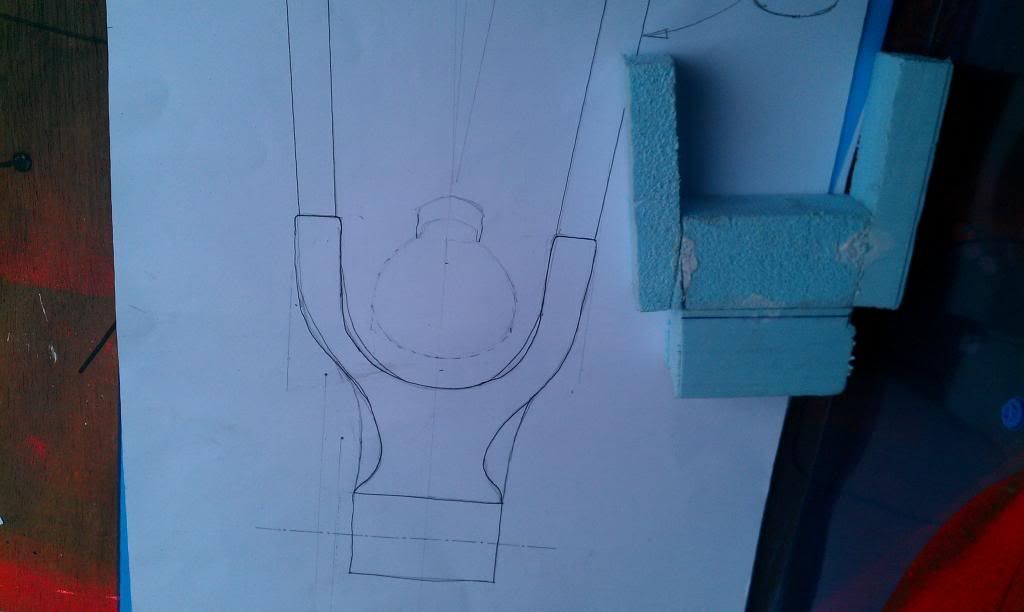 The foam cores for chainstay and seatstay bridges
After making all the individual component sections, I jigged the headtube, BB shell, seattube and dropouts into the positions they needed to be. I then used a small amount of fast set epoxy (araldite) to tack the pieces together so I could join them permanently and then build up the layers of carbon.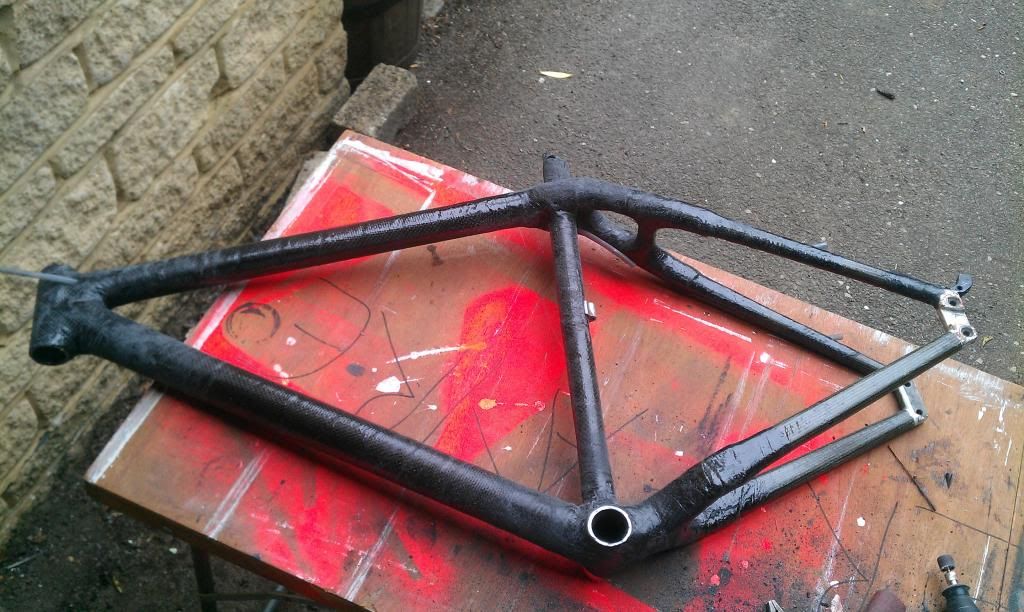 The frame with about 2-4 layers of carbon
Once the frame was fully assembled it was simply a case of adding layers of carbon, I'm not 100% sure of these numbers, but I used about 7 layers around the BB and headtube, 5 on chainstay and seatstays (and the bridges), and 4 for the center sections of the 3 main tubes.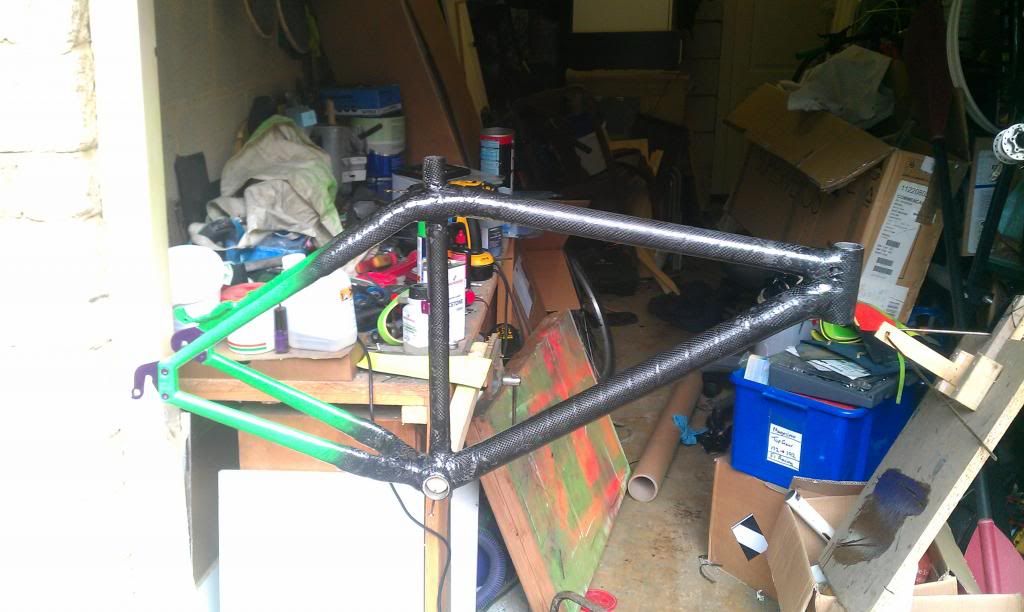 The completed frame V1.0
Once the frame was completed I painted the rear triangle and sanded the surface to a reasonably smooth finish. I wasn't too bothered about a mirror or perfectly flat finish as I wanted to keep the garage made look!
The brake mount is simply an adapter bonded in place and then a few layers of carbon for strength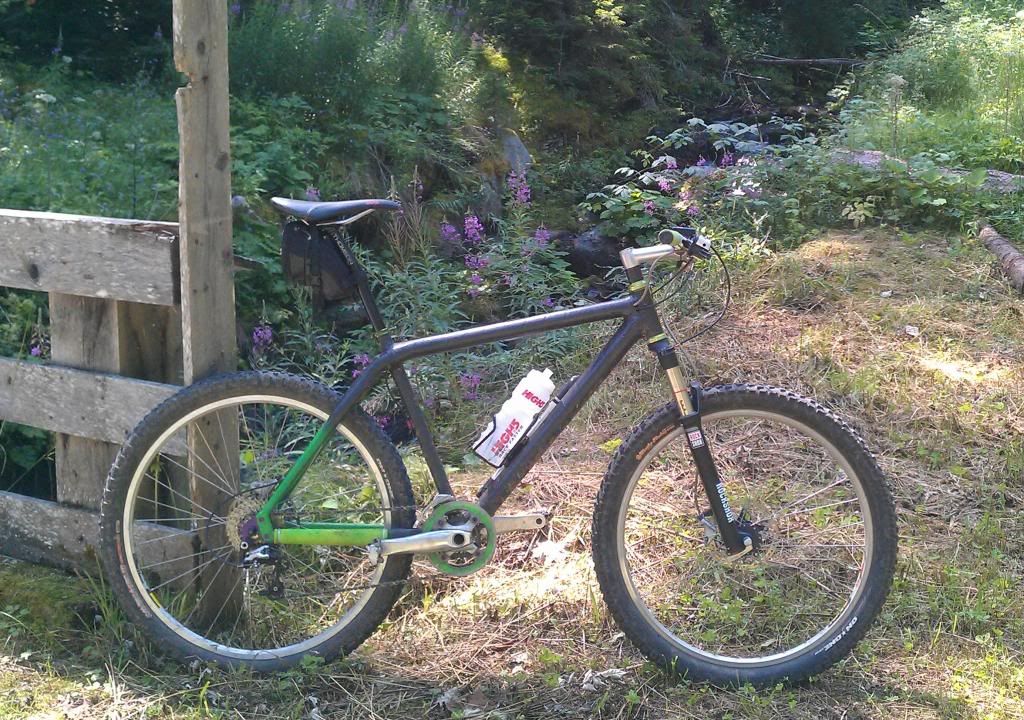 The finished bike in Austria during summer 2013
The frame has had a few teething issues, one was at Cannock Chase, where I had a hard pedal strike which dislodged the bottom bracket shell from the frame, it kept in place but had about 20 degrees of movement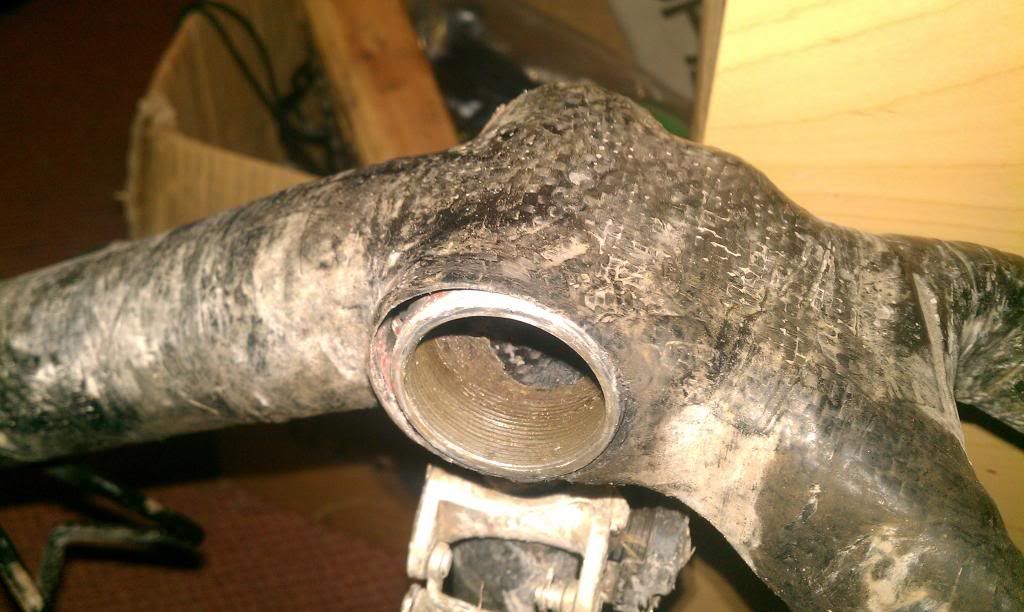 The broken BB shell
When I got home I cut the shell out to see what the cause was, and it turned out that the top half of the shell wasn't attached to anything, as it looked like the lay of carbon I had used to hold it in place had crumbled leaving it free to move should the pedals be knocked in an upward direction.
Investigative surgery
To fix is I wrapped the shell in a few layers of carbon and the built the area up with about 4 layers. This seems to have worked as I haven't had any issues since - and I know I have had quite a few pedal strikes!