I had been planning to make a frame of some description since doing my final year school D&T project, where I made a bamboo and carbon bike trailer, after my teacher told me a bike frame was too difficult a task to do.
I had thought of copying the idea used by Yeti, Raleigh and a few other bike manufacturers back in the early 90's, where they bonded carbon tubes into a steel or titanium set of lugs, this idea has some major advantages, such that I could butcher an old frame and only have to make a few tubes which I could then bond into the old frame, disadvantages were that I would have to buy and destroy a perfectly good frame.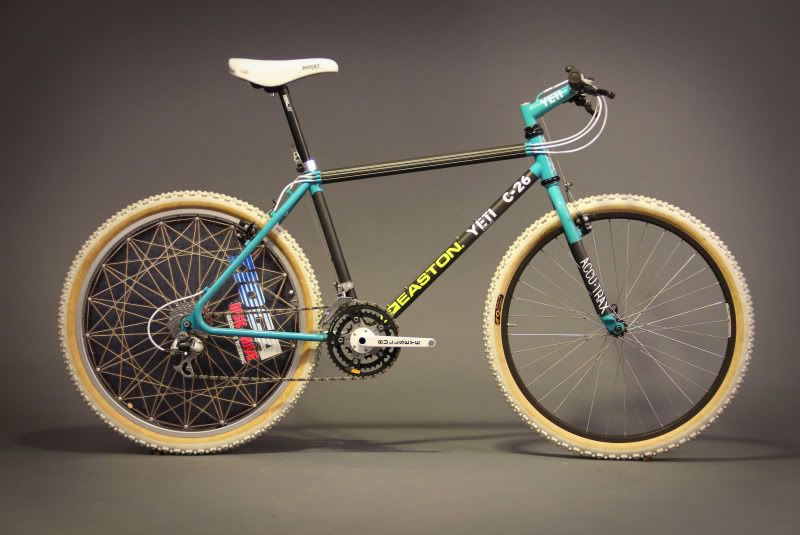 A Yeti C-26 with bonded carbon main tubes and steel rear triangle
Another alternative would be to buy the dropouts, head-tube and BB inserts from a frame building supplier, but after looking into this it turned out that it would cost about £50 to get steel parts and upwards of £80 to get aluminium or titanium. This is where the bit of luck came in, I decided on a whim to see if anyone had any old or broken aluminium frames lying around which I could use for parts, turned out nobody did, but someone had a 1992 Giant Cadex with a cracked downtube that he was willing to sell me for £20!
A Giant Cadex - not the one I used as can't find the photos of it at the moment
This frame had the advantages that it was already partially carbon and had replaceable dropouts (gotta give SSUK champs a go), but it had a standard 1 1/8 headtube which would make future fork upgrades more difficult , as a tapered headtube had been my original plan - but for a first prototype on a budget I decided I could live with it.
To design the frames geometry I used bikecad.ca where you can alter the geometry and tube sizes to get the desired look, shape and size. I based the geometry on my 1994 Raleigh m-trax Ti as I liked the way it handled and was the only bike that I had available to copy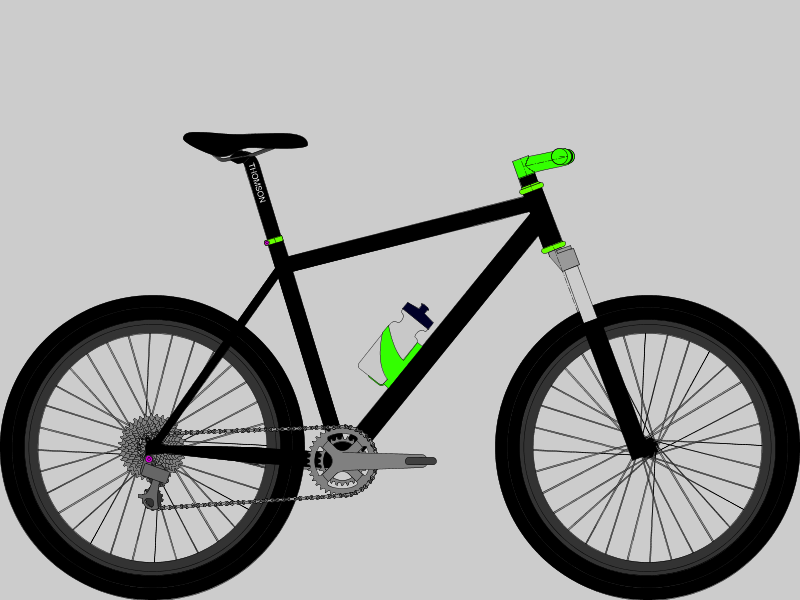 A basic mock-up of what I had aimed the bike to look like
Designing more intricate parts such as the top of the seat-stays and chain-stays I used pen and paper, with help from
Sheldon Browns
website on clearances for chainrings and a few other sources (googled) for tyre dimensions and recommended mud clearances, this was especially important as Oxfordshire mud is particularly clingy
The first draft designs for the chainstay (left) and seatstay (right) bridges
An early design - I had planned on a lugged carbon frame at some points
Top and side views of the seatpost/toptube/seatstay junction
The revised design for the same area - this is a bit sleeker and easier to make